We do this by providing technical support and resources to new markets interested in accepting SNAP, and by maintaining an up-to-date map that helps customers find their nearest SNAP-authorized farmers markets. We also coordinate a statewide marketing campaign to promote the use of SNAP at participating markets.
Over the last decade UAH has helped over twenty Utah farmers markets and farm stands to start accepting SNAP, and the results have been encouraging. According to the USDA, SNAP redemptions at Utah farmers markets increased by over 1200% between 2008 and 2016!
If you work with a farmers market or farm stand that's interested in accepting SNAP EBT cards...
Contact Brian to learn how it works and how to apply to become a SNAP Authorized Retailer.
If you are a SNAP customer...
Learn how to use your EBT Horizon card at farmers markets and find a location near you.
Utah Double Up Food Bucks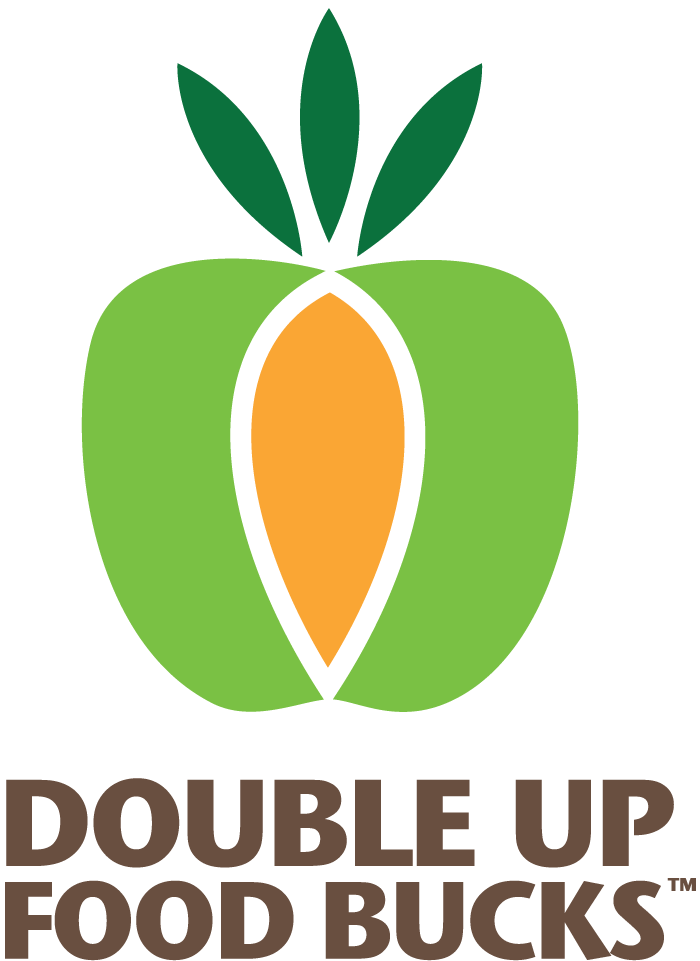 Utah Double Up Food Bucks (DUFB) is a nutrition incentive program that helps SNAP recipients take home more fruits and vegetables while supporting Utah farmers and growing local economies.
The program works by matching SNAP benefits - dollar-for-dollar, up to $10 per market day - for purchasing locally-grown fruits and vegetables at participating farmers markets and farm stands. Twenty-five markets participated in DUFB during the 2017 market season (Jun-Oct), in eleven counties across the state of Utah. Click here to read our 2017 Impact Report for DUFB.
UAH is currently working with our statewide partners to find a new home for Double Up and to secure program funding for the 2018 farmers market season. Please check back in early Spring 2018 for an update.
Thanks to our 2017 supporters!
UAH would like to thank the following partners and supporters who made the 2017 Double Up Food Bucks season possible:
Program partners: Utah State University Extension, Utah Department of Health, local health departments, Utah Department of Workforce Services, over twenty Utah farmers markets and farm stands, and the Michigan-based Fair Food Network.
Financial supporters: USDA Food Insecurity Nutrition Incentive grant program, Intermountain Community Care Foundation, Utah Department of Health Cancer Control Program, Synchrony Bank, and Utah Department of Workforce Services.